Services & Products

Ingram & Greene Sanitation has been in business longer than any other company in our field. Our owner and operator shows up to all job sites. We are licensed for your peace of mind and have a General A engineer contractor for all of your Central Coast septic tank needs. With all of that, our high quality products and competitive pricing you have no reason not to call us. What we offer our customers is as follows:
Septic Pumping and Grease Trap Pumping
Repairs and Installations of Leach Field and Septic Tanks
City Sewage Hook-Ups
Hydrojetting of sewer lines
Electronic Tank and Line Locator
Certification and Escrow Inspections
Lines Cleaned by Powersnake
Underground Utilities
Video Line Inspections
Distributor of Zabel Filter Bioforce bacteria and rootx
Poly Lock Septic Risers
Sewage ejection pumps installed and repaired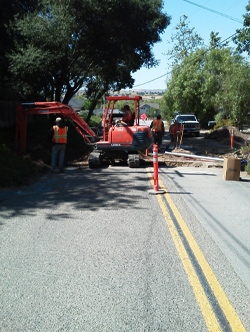 Call Us Today At ♦ (805) 466-0462
Free box of bacteria for any new client with pumping. Call us at (805) 466-0462.